It's hard not to fall in love with the idea of having a wedding in the summer, whether you're a guest or the couple themselves. The one concern you might have when it comes to a summer wedding is the weather. If hot and sunny is in the forecast for your big day, you need to consider the comfort of your guests. One way you can do this is by picking wedding favors that will help boost their comfort levels. We have some of the best options you can use for the big day, keep reading to see what they are!
Flipping Out
If your ceremony is in a sandy or grassy location, we have just what your mostly female guests need. Save them the trouble of sticking to the ground or sinking into the sand by providing Flip Flop wedding favors.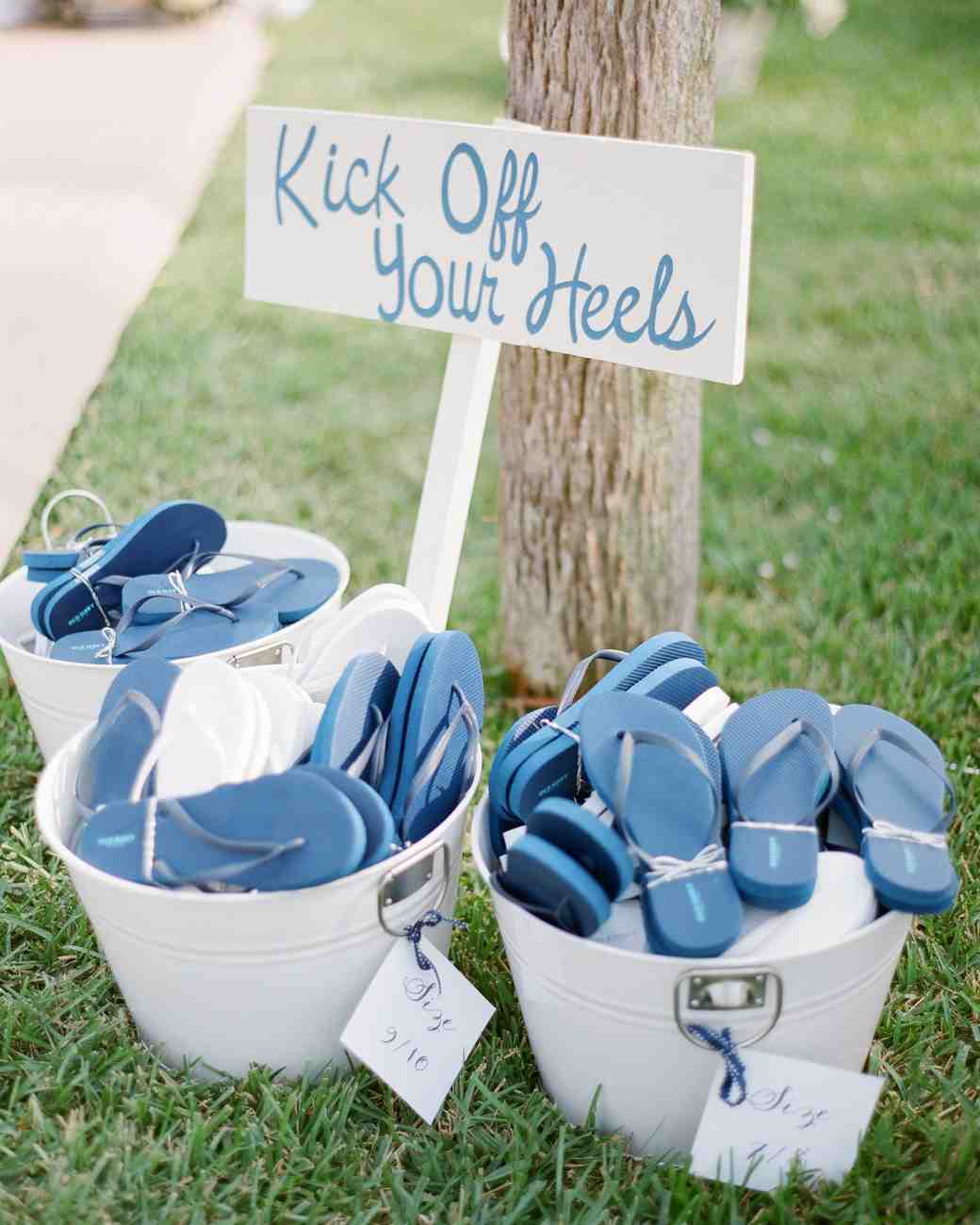 Personal Air Conditioning
Say your ceremony lands in the middle of a heat wave, your outside and your guests have the sun beating down on them. Don't skimp on the preparations and place a paper fan on each seat so the guests can have their own personal air conditioner.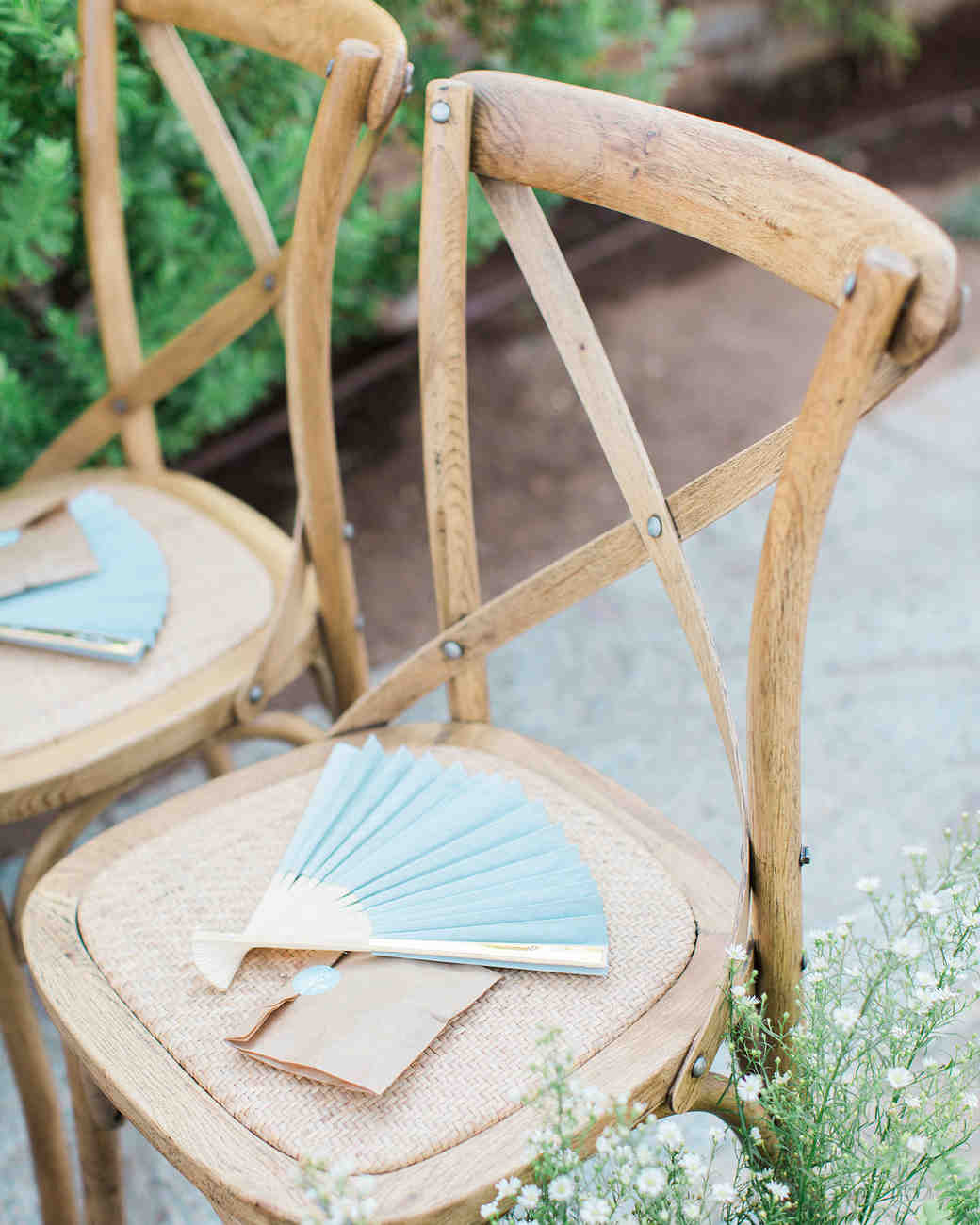 Summer Sunnies
Keep all eyes on you with a wedding favor that is not only chic but useful - these sunglasses/escort cards. Not only will your guests be able to see, but they'll know where to sit and get a free pair of sunnies!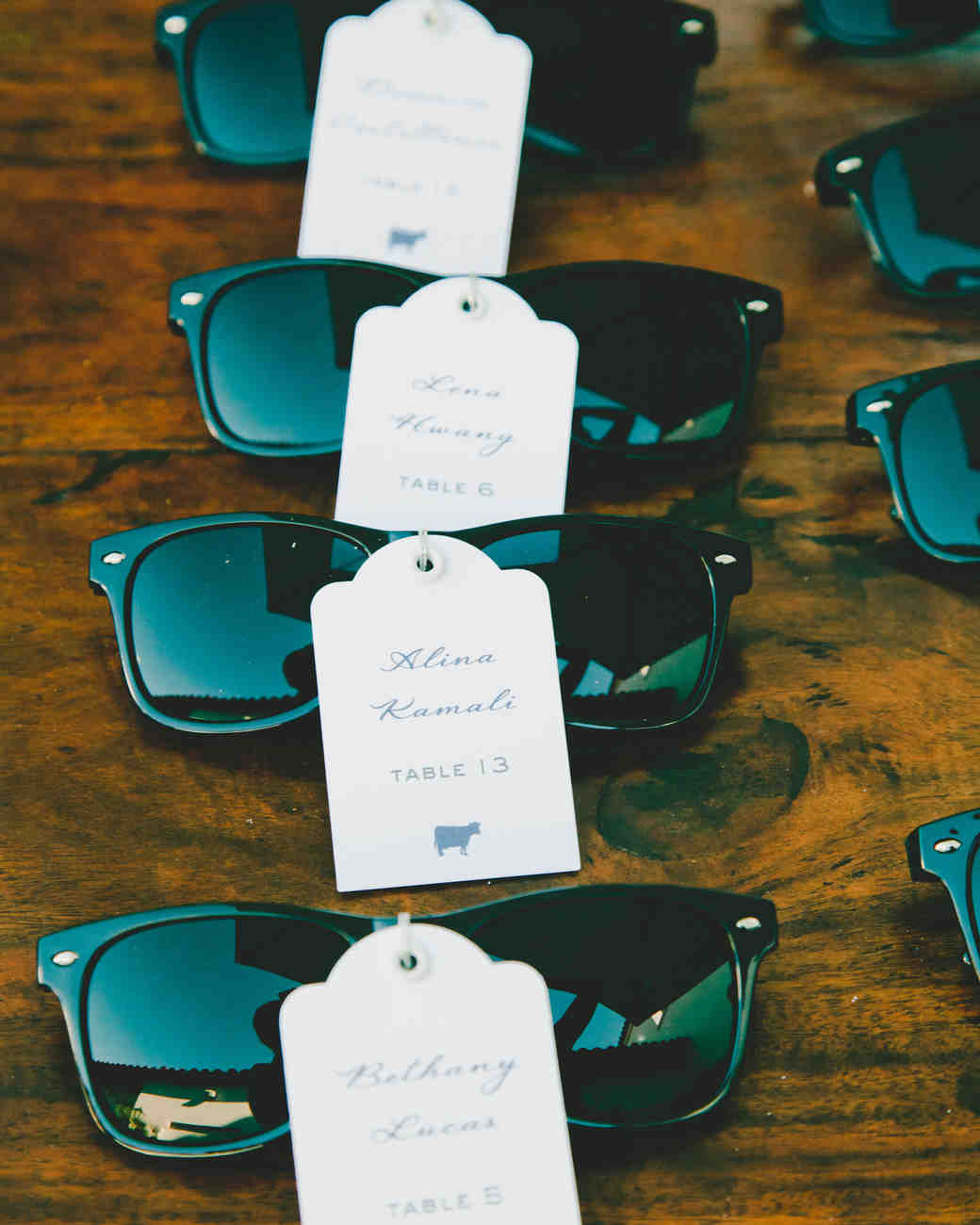 Vacation Ready
If you have guests that are travelling to attend your wedding or you just happen to be getting married at a vacation-worthy spot, gift them with a personalized tote bag. They'll be a great addition to your guests summer plans consisting of picnics and fun beach days.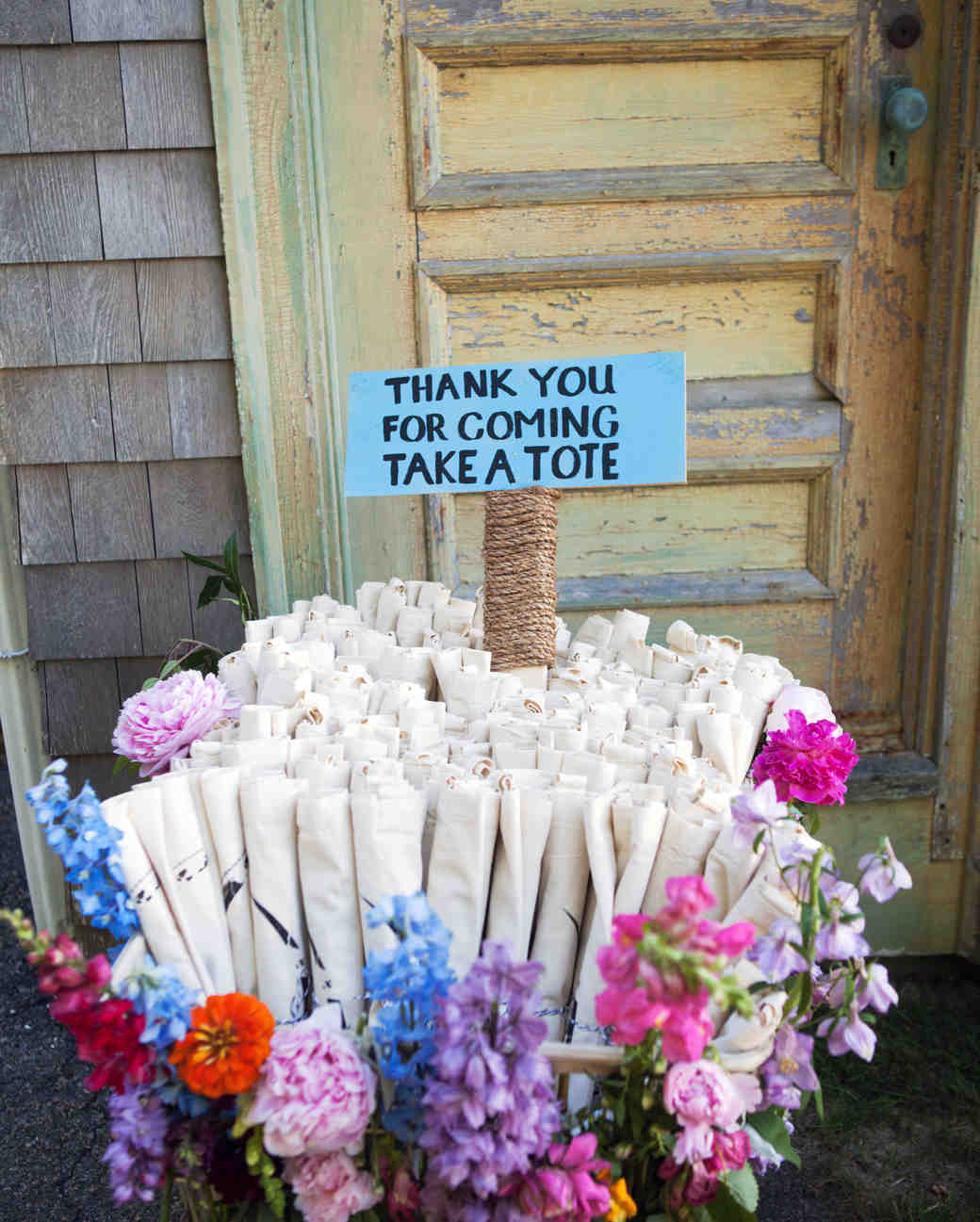 Late Night Recovery
Sometimes you can't help it if your reception goes way into the wee hours of the night, after all its a party and a once in a lifetime celebration of love. Make sure your guests don't feel too bad by gifting them each with a hangover recovery kit.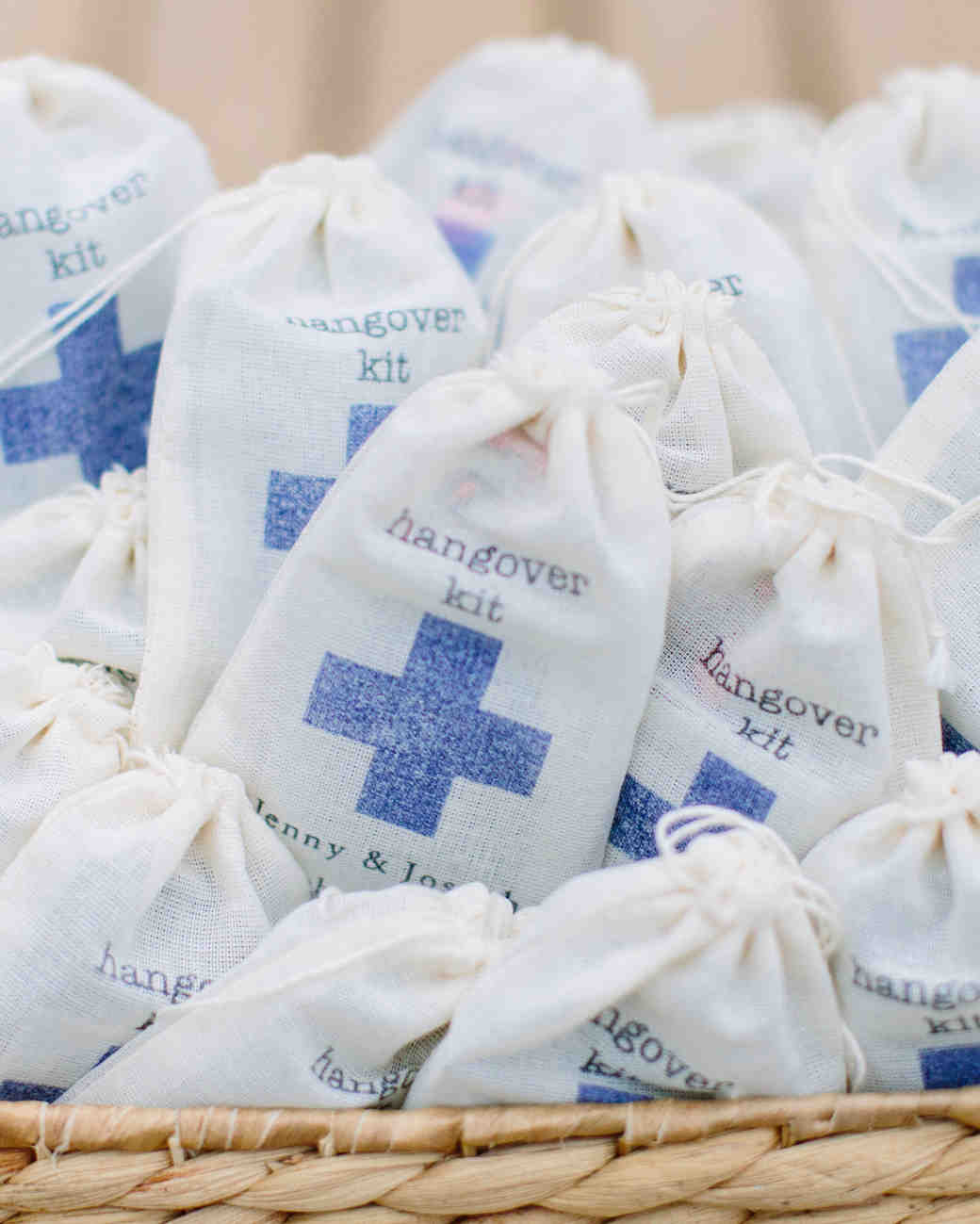 For Cooler Weather
Once the sun begins to set, the cooler breeze starts to set in as well. Be prepared to keep your guests comfortable all evening with a cozy blanket wedding favor.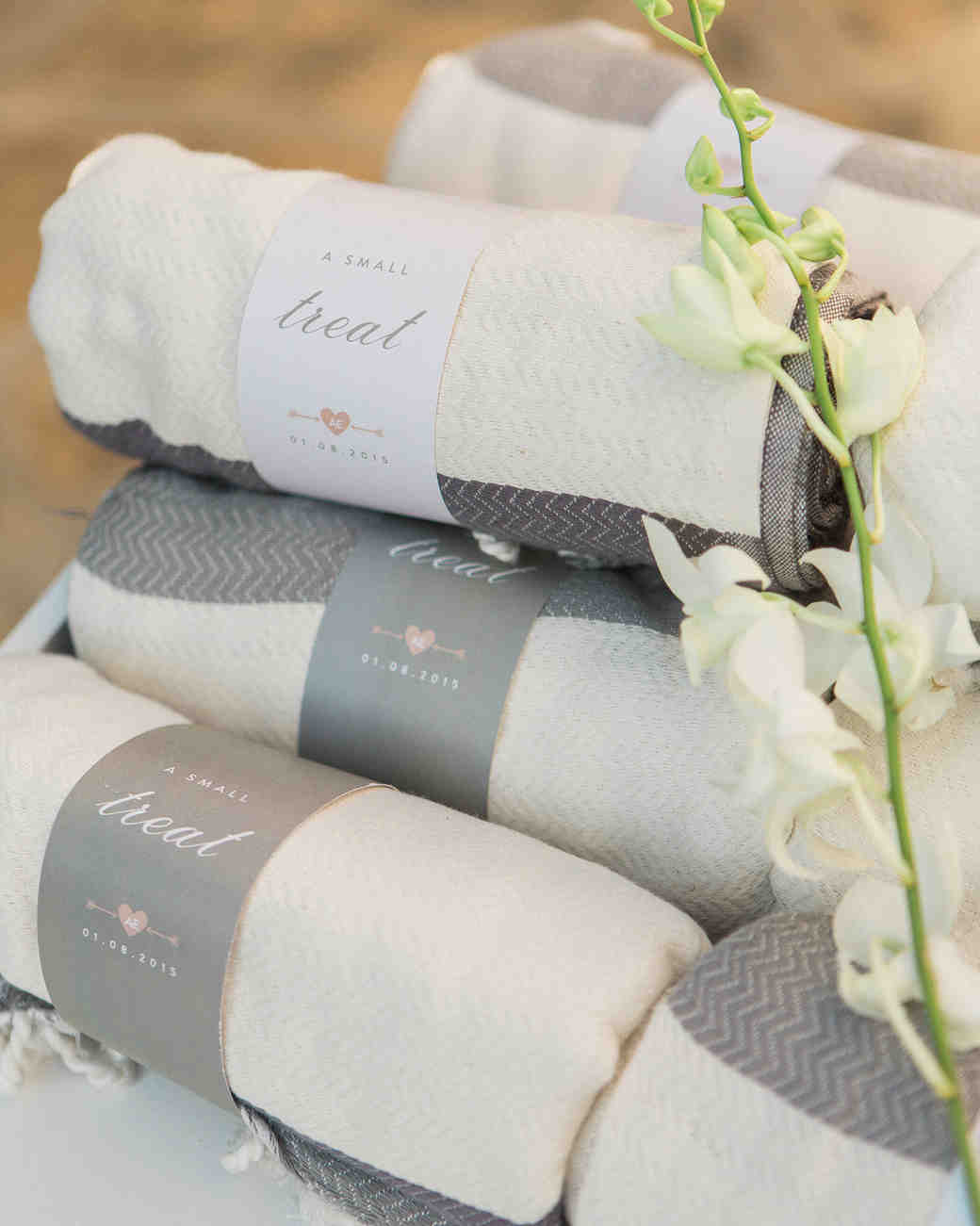 __
Images & Ideas Credit To Martha Stewart Weddings